welcome
Welcome to the Global Ethics Summit 2023
Ethisphere's Global Ethics Summit has always been a place for companies and delegates to learn, develop and share ideas that elevate our field and lead to greater business integrity. It's been a place to become better.

This year, our 14th Annual Summit is going hybrid - showcasing more companies, featuring more points of view and bring together a larger community in person and virtually.

Join us as we advance together we gather senior leaders in person with their teams joining virtually from around the globe to shape and drive the Ethics Economy.
Experience
Why you should join the event
Learn
Assemble your global team to engage with one another and top leaders representing every continent, and 30+ industries.
Expert Panels
Learn strategies from senior executives from top companies and gain practical takeaways from leading E&C professionals sharing successful programs.
Collaborate
Formats that provide opportunities for discussions to go beyond tradition E&C topics, and address how business can come together to solve today's biggest challenges.
Company Showcases
Hear best practices, tactical approaches, see real time examples and ask questions as organizations bring their teams to present on leading topics.
Hybrid
The first Hybrid experience at the Summit where in-person and virtual attendees have exclusive and joint sessions to drive collaboration.
Interactive
Join small group meetings to discuss key topics and challenges companies, hear short company presentations, and learn best practices.
schedule
Presentation Topics
BELA

DAY

Members Only Event

Day

02

April 18th, 2023

Day

03

April 19th, 2023
-
Welcome to BELA Day: Opening Remarks
-
Voice of BELA: The State of the Profession
Hear from BELA company leaders on what is driving the ethics and compliance profession today. What do compliance teams look like in terms of skillsets? How have compliance leaders been able to take a larger role in overall organization business strategy? What are the challenges and opportunities for ethics and compliance professionals, programs, and priorities as we look toward the 2025 milestone year?
-
Keynote: Ethical and Inclusive Storytelling
Welcome Julie Ann Crommet, Founder and CEO of Collective Moxie, for a keynote and interactive session on the hard work of questioning the stories you tell yourself [and your organization tells], changing your operational systems, weeding out bias in your processes & making that transparent, sustainably changing the culture of your organization and committing to long-term accountability against your DEI goals.
-
Keynote: How to Sell Your Compliance Program
Hear from Ally Coll, President and Co-Founder of the Purple Campaign, on the latest trends and most relevant issues in the anti-harassment space. Ally will be joined by business leaders from Gilead and Uber on the challenges and successes they have experienced on the road to creating workspaces that are safe, welcoming, and committed to a culture of anti-harassment.
-
Opening Remarks + Ice Breaker + Ethisphere Driven Data
Opening Remarks
Ethisphere's CEO Erica Salmon Byrne opens the Global Ethics Summit!
Ice Breaker with Second City Real Biz Shorts
Ethisphere Data – Highlights from 2023 World's Most Ethical Companies
Hear the latest highlights and insights from the 2023 World's Most Ethical Companies data set.
-
Ethicast Live! The Promise and Opportunity of the Ethics Economy
Join Bill Coffin LIVE from Global Ethics Summit main stage as he sits down with Ethisphere leadership.
-
Managers as Pressure Regulators: Ensuring Employees Achieve with Integrity
Pressure is not inherently good or bad and depends on the circumstances surrounding it and the degree to which it is applied. It often cascades downward from senior leadership, with middle managers having a huge impact on how employees experience pressure to perform. In this session, hear from the panel on how managers can help their employees navigate pressure without compromising ethical values, how to lead by example, and how manager behavior can influence that of their employees.
-
Equipping the Board to Lead on Ethics & Compliance
While we usually think of the broad employee base when talking about education and training, they are not the only group at your organization that needs attention. Your Board of Directors should also receive training and education on organization policies and values. In this session, learn how you can educate your Board of Directors on ethics and compliance, the what, when, and how of training board members, and the value of using case studies.
IN-PERSON SESSION ONLY: This session will be available on-demand for all attendees.
-
Driving Your Program Forward with Operationalizing Compliance Data
Some compliance programs are just starting to think about gathering and using operational data to monitor, assess, and improve their programs. Others have already made strides in this area. Whether you are on one end or the other of your journey, or somewhere in between, join this panel to understand how compliance programs are using data and metrics to better assess program performance and learn how they improve their efforts.
IN-PERSON SESSION ONLY: This session will be available on-demand for all attendees.
-
Ethisphere Solutions: The Sphere
If you don't know where you are, you can't plan where you are going. Program assessment and benchmarking are the first critical steps in setting the direction for program improvement priorities. In this session, hear from companies taking advantage of the data and insights in The Sphere to assess program strengths, surface program improvement opportunities, and advocate for the resources needed to further mature their programs.
-
Ethisphere | Get to Know: Culture Measurement
-
Luncheon Keynote with Real Biz Shorts
-
Claws, Carrots, & Sticks: Selecting the Right Tools to Encourage Ethical Behavior
In her September 2022 memo, Deputy Attorney General Lisa Monaco discussed using instruments of individual accountability such as discipline, claw backs, restitution, and others to discourage wrongdoing. This raises an interesting question: what is the best way to encourage ethical behavior at your organization? In this session, panelists will share their insights into how you can answer that question. The discussion will include how to create effective incentives or deterrents, partnering with other functions at your organization, and recognizing employees when they get it right.
-
Ethisphere Driven Data
Hear the latest insights from Ethisphere's current data set.
-
Avoiding ESG Potholes: The CLO View on Aligning with the Board, Delivering on Commitments, & Evolving Governance
The focus on ESG has increased dramatically in recent years. This has led to promises and commitments being made on a range of fronts from carbon-neutrality to community aid. However, these statements can lead to greenwashing, the false idea that products, aims, or policies are environmentally friendly. In this session, hear from leaders about the big picture on promises versus the ability to deliver, assurance and auditing, and avoiding greenwashing.
-
A New Dawn in Third Party Due Diligence
More and more organizations are stepping up their due diligence efforts for suppliers and other third parties. They are moving beyond certifications to garner a greater understanding about the way their potential partners operate. The scope of due diligence is also broadening with more attention on areas such as human rights. In this session, panelists will discuss how organizations can increase their due diligence efforts, strategies for successful monitoring, building trust and relationships with third parties, and how data analytics play a role in due diligence.
-
Maximizing Time & Attention of the Board, Leadership, and Other Stakeholders to Showcase Your Program
It will come as no surprise to anyone to hear that it can be challenging get the attention of the Board or leadership, let alone get their time to discuss and showcase your ethics and compliance program. In this session, hear from ethics and compliance leaders on how they highlight their program and its value, get tips on creating dashboards, defining KPIs, and building reports, and learn how and how often they are able to get in front of their Board or board committees.
-
The Blurring Lines of Training & Communication: Using the Best of Both Approaches to Build Employee Competency
Training and communications are so often paired together when talking about ethics and compliance. This isn't necessarily a bad thing as they typically go hand-in-hand. One can be used to increase the effectiveness of the other. In this session, hear from panelists about how you can utilize a communications mindset to deliver training content, keep the important conversations going throughout the year, and capitalize on the opportunity of compliance or integrity weeks.
-
Helping Managers Get Ethics & Compliance Right in a World of Increasingly Varied Employee Expectations
Speaking up to a manager is a common modality for reporting concerns and potential misconduct for employees. However, with varying employee expectations, cultural and generational differences, and multiple types of work environments in the same organization, it can be challenging to prepare managers for these conversations. In this session, the panel will discuss how to prepare managers for ethics and compliance conversations, dealing with the mental health of employees, and creating an environment where employees feel safe speaking up.
-
Ethisphere Client Conference: Risk
-
Ethisphere | Get To Know: The Sphere + Benchmarking
-
Peer-to-Peer Exchange: 2
-
Ethisphere Solutions Session: Culture
-
Putting Ethics & Culture in the Driver's Seat of Business Strategy
A poor ethical culture will eat compliance policies and certifications for lunch. The phrase, "it was a business decision" is still used in defense of ethically gray actions, as if ethical culture is somehow separate from business. In this session, learn from the panelists about the importance of including ethics in the conversation about business strategy, holding leaders accountable for setting cultural expectations at the organization, and how to make ethical behavior a business goal.
-
Ethicast - Highlights from the Day
-
Opening Remarks + Ethisphere Drive Data
Kicking off the final day of the Summit with more insights from the 2023 World's Most Ethical Companies data set.
-
A Board Conversation on Today's Risk Environment
Board members have had to guide companies in a risk environment being fed by a firehose of new challenges. How does the board view the current risk environment? What data is the Board seeking to properly evaluate the risks at hand. In this session, a panel of Board members will discuss how the board looks at today's risk environment, how they assess the current business climate, and the role of compliance, integrity, and governance in aligning with the Board to more effectively improve in areas such as ESG to ensure values and opportunity outweigh the cost.
-
Ethicast Break
Join Bill Coffin LIVE from Global Ethics Summit bringing you behind the scenes interviews, data trends and best practices.
-
The Power of Transparency & Storytelling to Bring Commitment to Values to Life
Information and data have power and sharing it can strengthen an organization's culture. This is especially true in the case of investigations data, which, along with other measures of ethics and compliance activities, can be shared to bolster employee confidence in the organization's commitment to values. In this session, panelists will talk about utilizing storytelling in their communications, how to increase transparency, and using data and real examples to educate employees on the investigations process and outcomes.
-
Culture Measurement 101 Revisited: What Remains the Same & What is Changing
We've talked before about measuring culture at your organization and using that data to diagnose the health of your program. This often comes in the form of using a culture survey and its resulting data to analyze the effectiveness of your program initiatives. In this session, panelists will discuss the varying methods of measuring culture, what has consistently been effective, and what changes they have seen in recent years.
-
People Impacts & ESG: Stakeholders as ESG Drivers
People and their expectations are one of the most powerful drivers of ESG goals and initiatives. It is imperative to listen to your employees, customers, the communities in which you operate, and those impacted by your products and practices. In this session, learn how to define and prioritize your stakeholders, focus on the "S" in ESG, and understand the risks and opportunities that your stakeholders' expectations can create.
-
Defining the Right Scale and Scope of Ethics & Compliance Risk Assessments for Your Organization
There is no one-size-fits all approach in the world of risk assessments. Including a handful of ethics and compliance questions within a larger enterprise risk assessment will likely not cultivate the information needed to build a foundation for a robust ethics and compliance program. However, there is often little appetite for, or value in, using an overly broad ethics and compliance-specific risk assessment. In this session, learn from panelists on how they created ethics and compliance risk assessments that fit their organizations.
-
Ethisphere Client Conference: The Sphere
-
Ethisphere Solutions: Risk
-
Peer-to-Peer Exchange: 3
-
Increasing Enforcement Efforts & What That Means for Evaluating Compliance Programs
Hear from experts at regulatory agencies about how enforcement efforts have been increasing, what they expect from ethics and compliance programs, and how these changes will impact their evaluation process for compliance programs.
-
That's a Wrap: Ethicast Recap
speakers
The Speakers

Erica Salmon Byrne
CEO
Ethisphere
Matthew Axelrod
Assistant Secretary for Export Enforcement
Bureau of Industry and Security, U.S. Department of Commerce
Julie Ann Crommet
Founder & CEO
Collective Moxie
Julie Ann Crommett has been a Diversity, Equity and Inclusion (DEI) practitioner for over fourteen years leading disruptive change across media and tech. As Founder and CEO of Collective Moxie, Julie Ann works with organizations across the media landscape on inclusive storytelling practices, accountability, and internal/external community partnership.
Previously, she was Vice President of Multicultural Audience Engagement at The Walt Disney Studios where her team contributed to projects including ENCANTO, SOUL, COCO, BLACK PANTHER, RAYA AND THE LAST DRAGON, and WEST SIDE STORY as well as launching the industry-leading Disney Launchpad: Shorts Incubator. In partnership with Disney CEO Bob Iger, she launched and co-chaired the company's first-ever Creative Inclusion Council dedicated to increasing inclusion and accountability in Disney's creative endeavors. Before Disney she was Google's Entertainment Industry Educator in Chief and started her DEI career at NBCUniversal.
Julie Ann has been recognized by The Hollywood Reporter's 35 under 35, Women in Film and Television Atlanta (WIFTA), the IMAGEN Foundation's Influential Latinos in Entertainment list, and as an ADCOLOR Innovator. She was on the advisory council for the re-launch of Barbie, is a member of the Producers Guild of America, and serves on the boards for the Hispanic Federation, NALIP (National Association of Latino Independent Producers), Community Foundation for Greater Atlanta, the Woodruff Arts Center (ATL), and Women in Animation. Julie Ann also served as an Adjunct Assistant Professor for Columbia University's MFA film program and co-created a new course with her producing partner on inclusive storytelling.
A proud Puerto Rican and Cuban American, Julie Ann was raised in Atlanta, GA and earned her BA in English at Harvard University. A true trivia nerd, she also competed on Jeopardy!.
My Chi To
Executive Vice President, Chief Legal Officer and Corporate Secretary
Voya

Alan Tse
Chief Legal Officer and Corporate Secretary
JLL

Adam Balfour
Vice President & General Counsel for Corporate Compliance and Vice President for Global Risk Management
Bridgestone America
Georgette Kiser
Board Director, Aflac; Operating Executive, The Carlyle Group
Aflac

David Amendola
Global Compliance Risk Evaluation & Management
Convatec
Hemma Lomax
VP, Associate General Counsel, Global Head of Integrity and Compliance
Zendesk
Ally Coll
President & Co-Founder
The Purple Method
Catherine Razzano
Head of Global Legal Compliance
TikTok/ Byte Dance
Kari Bible
Director, Employee Relations - Head of Investigations
Gilead Sciences Inc.
Salvador Hernandez
Senior Compliance and Ethics Advisor
Husch Blackwell
Asha Palmer
SVP Compliance
Skillsoft

Bill Underwood
Senior Director, Global Compliance & Ethics
Best Buy

Jeannine Lemker
Director, Major Lindsey & Africa, Former Ethics and Compliance Leader
Meta and Microsoft
Kathleen Whalen
Senior Vice President and Chief Ethics & Compliance Officer
HCA Healthcare
Bill Coffin
Editor-in-Chief
Ethisphere

Kevin McCormack
Executive Vice President & Executive Director, BELA
Ethisphere
Neal Thurston
Director, Data & Services
Ethisphere
Tara Shewchuk
Global Chief Ethics & Compliance Officer & Vice President
Medtronic
Jerry Kral
SVP, Chief Ethics & Compliance Officer and Chief Risk Officer
Brown-Forman
Antonio Robinson
SVP, Corporate Social Responsibility, Chief Compliance Officer
Carter's, Inc.
Michael Spencer
GVP & Chief Counsel, Chief Ethics & Compliance Officer
Rimini Street, Inc.
Richard Buchband
Senior Vice President, General Counsel and Secretary
Manpower Group

Cheryl Wahl
Senior Vice President, Chief Ethics and Compiance Officer
The Metro Health System

Valda Clark Christian
Senior Vice President and Chief Ethics & Compliance Officer
Ohio Health
Heather Cromwell
Head of Strategic Compliance Programs
Meta
Linda Smith-Galipeau
Board Director and Chair of the Governance, Ethics and Compensation Committee, WSP
WSP
Anitha Badrinarayanan
Senior Director, Ethics and Compliance Intelligence
Kaiser Permanente
Stephen Sugrue
Chief Compliance Officer
DocGo

Lucy Clark Dougherty
Senior Vice President, General Counsel and Corporate Secretary
Polaris
Gbemi Yusuff
Senior Compliance Counsel
One Trust
Brian Michael
Partner
Morrison Foerster
Tyler Lawrence
Director, Data & Servcies
Ethisphere

Harper Wells
Chief Compliance Officer
Learning Pool

Brian Beeghly
Executive Vice President, Insights & Solutions
Ethisphere
Leslie Benton
Senior Vice President and Deputy General Counsel
Ethisohere
Scott Stevenson
Director, Culture Practices
Ethisphere
Veena Lakkundi
Board Director, Trinity Industries; Senior Vice President, Corporate Strategy & Development, Rockwell Automation
Trinity Industries
Peter Tomczak
Partner
Baker Mckenzie
Elizabeth Roper
Partner
Baker Mckenzie
Maria D'avanzo
Cheif Evangelist Officer
Traliant

Suxanne Libby
Capital One

Deborah Spanic
Vice President, Chief Ethics & Compliance Officer
Clarios

Scott Leblanc
Partner
Husch Blackwell

Katie Smith
Vice President, Ethics Office
Assurant
Aaron Tidman
Director, Compliance & Investigations
Pinterest
Cindy Durkin
Vice President, Compliance & Ethics
Kohler

Callie Pappas
Principal
Callie Pappas Global Consulting
Ryan Miller
Deputy General Counsel and Deputy Chief Ethics & Compliance Officer
Noblis
Catherine Hanaway
Chair
Husch Blackwell
Geoff Martin
Partner
Baker Mckenzie
Beth Simon
Chief Compliance & Ethics Officer
Unum Group
Fernando Fraile Gonzalez
Compliance Strategy & Global Coordination
Iberdrola
Haima Marlier
Partner
Morrison Foerster
Judith Ndoping
Senior Compliance Counsel
ADM

Karin Johnson
Vice President Ethics and Compliance
VF Corporation

Steve Harris
SVP, Chief Ethics & Compliance Officer
Lincoln Financial
Amber Hall
Vice President, Chief Compliance & Privacy Officer
Cox Communications

Susannah Bennett
Vice President & Assistant General Counsel, Global Compliance
Marriott International
Angee Kerns
Senior Associate, Ethics & Compliance
Booz Allen Hamilton
Jillian Charles
Vice President & General Counsel - Antitrust & Anticorruption
Honeywell
Todd Cioni
Vice President, Chief Compliance, Ethics, and Privacy Officer
Care First BlueCross BlueShield

Nancy Reynolds
Managing Associate General Counsel, Employment, ESG and Chief Ethics Officer
Western Union

Sally Sears
Vice President, Ethics & Conflicts of Interest, Corporate Ethics Officer
Prudential

Tyson Avery
Former Chief Ethics and Compliance Office

Viviana Gutiérrez Bohórquez
Compliance Officer
Sertecpet

Daniel Berrios
Senior Director, Principal Counsel, North American Trade & Compliance
Samsung

Spencer Preis
VP, Associate General Counsel, Deputy Chief Ethics & Compliance Officer, Chief Privacy Officer, Asst. Secretary
Southwire Company

Maria Knapp
Partner
Control Risks

Christin Hill
Partner
Morrison Foerster

Erin Kitchen
Dell

Deanna Slocum
Sr. Director, Ethics & Compliance
Uber
Bill Brierly
Vice President, Head of Compliance & Ethics
Liberty Latin America

Patricia Thompson
Chief Compliance & Ethics Officer
Pacific Life Insurance Company

Nicole Diaz
Global Head of Integrity & Compliance Legal
Snap Inc.
Jane Edwards
Associate General Counsel, Trust & Compliance Officer
IBM

Yousri Omar
Director & Associate General Counsel
Amazon
Christy Bonstell
Facilitator, Performer, Writer & Director
The Second City Works
Christy Bonstell has been a writer, facilitator and creative director for over 15 years. She holds a BA in Journalism and a BFA in theater, as well as a certificate of editing from the Poynter Institute and additional screenwriting training from UCLA Extension.
As a facilitator who focuses on storytelling and creativity, she loves nothing more than working with companies both large and small and really treating each participant as the unique story they are. Christy can also sometimes be seen on tv on shows like Shameless and heard on the radio for brands like Allstate. She is also the author of the novella The Undertow and is currently working on a book for children. In her downtime, she produces a weekly show combining PHD dissertations with improvisation.

Andrew Greenfeld
Compliance and Ethics Program Manager
Zoom
Glenn Leon
Cheif, Fraud Section
U.S. Department of Justice Criminal Division

Alison Mar
Senior Compliance & Ethics Manager
Georgia-Pacific, LLC
sponsors
Official Sponsors
Presented By: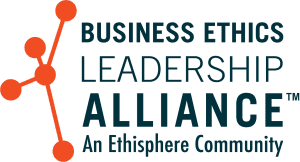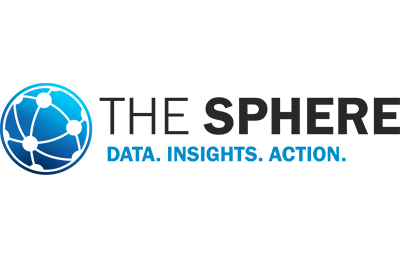 Global Sponsors



Summit Sponsors
tickets
Want Your Tickets Free?
Become a BELA Member Today!
BELA (Businesss Ethics Leadership Alliance) is a global community committed to advancing business integrity. Together. As a BELA member, your organization recieves complimentary passes to GES. Inquire today about all the membership benefits!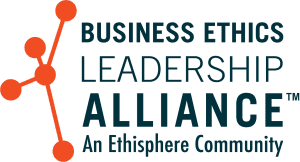 Join BELA
GENERAL ADMISSION
April 18-19, 2023
EARLY BIRD PRICING
$2,695
IN-PERSON PASS
2-day in-person summit access
Conference Tickets
Live Summit Access
Access to the event Portal
Extended On-Demand
Free Lunch and Coffee
Certificates
VIRTUAL PASS
Early Access Resources
Virtual Summit Access to main stage sessions and exclusive breakout session track
Extended On-Demand
ADDITIONAL BELA PASSES
April 17-19, 2023
Pricing: $1,495
IN-PERSON PASS
3-day in-person access,including exclusive BELA Day
Early access to event resources
Live Summit Access
Access to the event Portal
Extended On-Demand
Exclusive sessions, workshops & networking
Access to an online event portal
Unlimited on-demand replay access
Discount to Annual BELA Dinner & Impact Award Celebration $149
VIRTUAL PASS
Early Access Resources
Exclusive BELA Community Half-Day (Tuesday)
Virtual Summit Access to main stage sessions and exclusive breakout session track
Extended On-Demand
BELA Impact Awards
Recommend
BELA MEMBERS
April 17-19, 2023
MEMBER OFFER
FREE
IN-PERSON PASS
1 Complimentary Pass - BELA Core + Plus 2 Complimentary - BELA Pinnacle
Early access to event resources
Live Summit Access
Access to the event Portal
Extended On-Demand
Exclusive sessions, workshops & networking
Access to an online event portal
Unlimited on-demand replay access
Annual BELA Dinner & Impact Award Celebration
VIRTUAL PASS
Multiple Complimentary Passes
Early Access Resources
Exclusive BELA Community Half-Day
Extended On-Demand
BELA Impact Awards
Virtual Summit Access to main stage sessions & exclusive breakout session track, workshops & networking
Unlimited on-demand replay access
BELA Member: EXCLUSIVE UNLIMITED VIRTUAL PASS
Enterprise Pass $4,000
ADDED BONUS
Discounted In-Person Ticket $500
Unlimited Virtual BELA passes
Early Access Resources
Vitual Summit Access to main stage sessions and exclusive breakout session track
Extended On-Demand
30-minute brainstorming session with Ethisphere's Experts
Certificates
Note: Enterprise pass holders can add one additional in-person ticket for a special discounted rate. They share all the same benefits for a fraction of the cost
testimonials
Alistair Y. Raymond

What we wanted in the Compliance Leader Verification process was to measure ourselves against what we considered to be the most respected peer group in the field, the World's Most Ethical Companies®.

Vice President & Chief Compliance Officer, Avangrid
Mary Elizabeth Reiss

Best conference ever, every session was so topical. When asked which was my favorite, I could not write them down fast enough. Privacy, D&I, ESG...

Vice President, Compliance and Ethics Officer, RTI
Samantha Vaughan, CIPP/US/E/C/G, CIPT/CIPM/FIP

Technological developments have led to personal data being more proliferated and globalized than ever. The Summit is a wonderful opportunity to share best practices and help ensure individuals' fundamental privacy rights are managed not only compliantly, but ethically.

Sr. Managing Director, Global Privacy Counsel Co-Chair, Ethisphere BELA Compliance & Privacy Working Group, Dell Technologies
H Jordan Weitz

As the demands on Ethics & Compliance departments continue to increase, the Global Ethics Summit provides a valuable vehicle for the exchanging of ideas from practitioners on how to drive measurable change.

Senior Director, Compliance Risk Intelligence Group, Carnival Corporation
Cristina Potter

In this age of the "new normal"--where more and more of us are working in remote/home environments-- mindful and continuous engagements with our colleagues and peers is critical. Participating in opportunities such as Ethisphere's Global Ethics Summit--where we not only exchange experiences and best practices-- reminds us that we still continue to be citizens and stewards of a global community.

Vice President, Chief Ethics & Privacy Officer, SAIC
Ritu Jain

There cannot be a forum better than the Global Ethics Summit to highlight our responsibility as ethical business leaders to gather together, exchange ideas, and solidify the faith that our stakeholders place on us.

Executive Leader - Global Governance and Assurance, GE
We look forward to seeing you at the 2023 Global Ethics Summit